Prikaži vse slike
Odstrani izdelek s seznama mojih najljubših izdelkov
Dodaj ta izdelek med moje najljubše izdelke.
Leica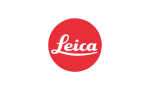 LEICA SOFORT "LimoLand by Jean Pigozzi"
Koda: 9766
The Sofort is a different style of camera for Leica, but offers the same high-end look and feel that we have come to expect from the high-end German company and which separates it from other instant film offerings. This model works with a selection of instax mini format film, including color and monochrome offerings from Leica that sport a natural Warm White border.