Display all pictures
Remove this product from my favorite's list.
Add this product to my list of favorites.
Canon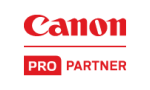 CANON RF 50mm f/1,8 STM
Reference: 10928
Do 500 € vračila kupnine
Razširite svoj ustvarjalni potencial, izboljšajte vizualno pripovedovanje zgodb in u

živajte s Canonom. Ob nakupu fotoaparata in objektiva iz akcijske ponudbe prejmete 30 € vračila kupnine po objektivu. Promocija velja od 1. 12. 2022 do 31. 1. 2023 v okviru razpoložljivih zalog. Več informacij ...

Explore your creativity and expand your photography skills with this remarkably compact and affordable prime lens that delivers more than you thought possible.